Celebrating Culture
Tourist & Visitor Program
Providing authentic Indigenous cultural experience for all travellers.
Muru Mittigar offers an authentic Australian Indigenous cultural experience for all travellers. We invite you to share in and celebrate the rich history of Aboriginal Dharug culture, our land, and our people.
We offer a special meeting space to develop an understanding of Aboriginal culture and provide an authentic insight into Aboriginal heritage. Muru Mittigar's cultural guides will take you on a journey through exciting and enriching cultural activities.
If you wish to make a group booking, please contact us well ahead of your visit as we need notice to arrange our cultural educators.
Book a program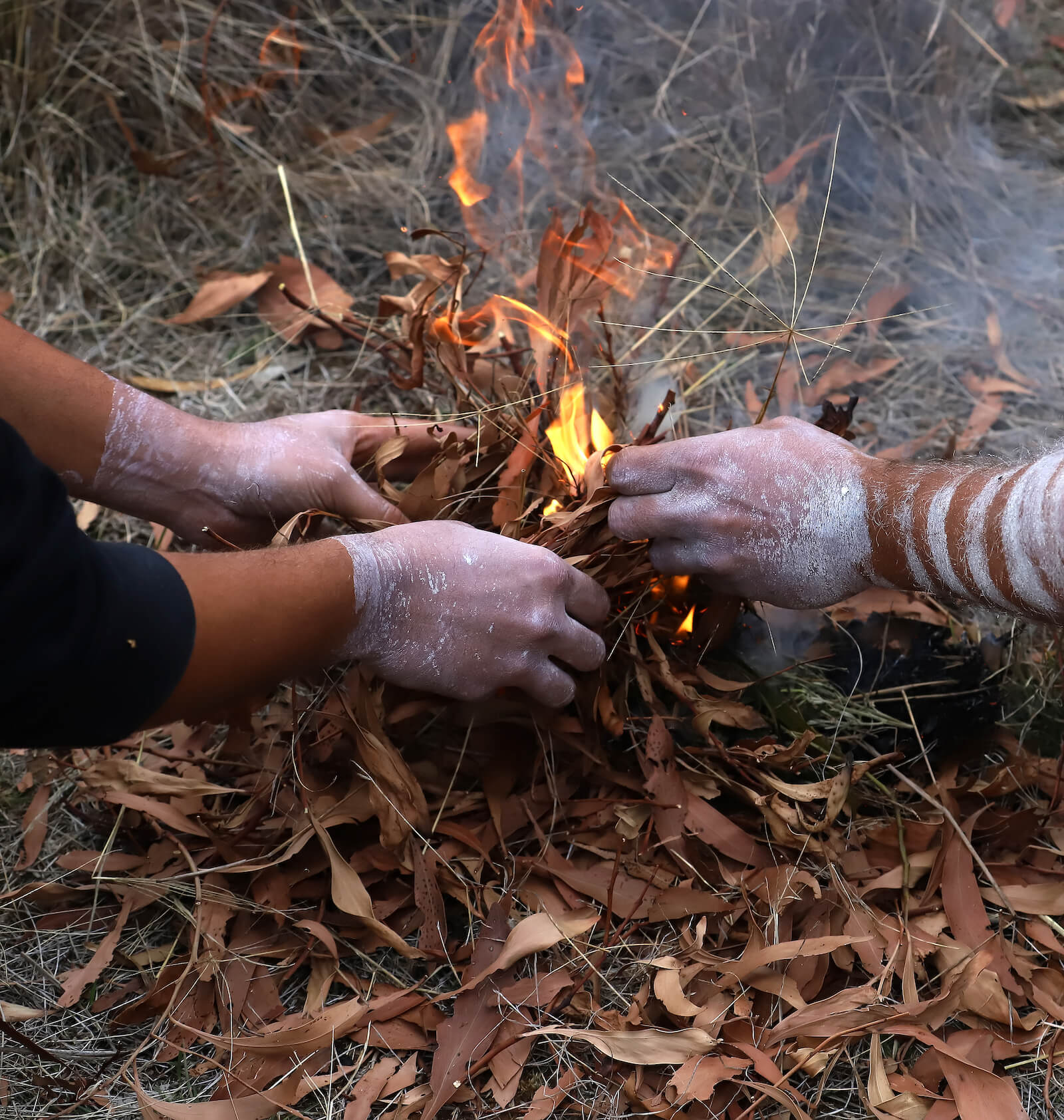 Acknowledgement of Aboriginal & Torres Strait People
Muru Mittigar is a proud Dharug Aboriginal Social Enterprise, providing 'real time' employment, education, and training opportunities to the Western Sydney Aboriginal & Torres Strait Community. Our offerings encompass authentic Australian Aboriginal Cultural Awareness Programs, Community Assistance and Financial Services, and high-quality Contracting and Consulting business services such as landscaping, arboriculture, native plant nursery and land conservation management services.