Muru Mittigar offers a holistic suite of services and support to the Aboriginal community, Business Owners, Social Enterprises and Jobseekers and, end to end consultancy, advice and facilitation services to assist Government, the Private Sector and other enablers to maximise their social and economic impact when engaging with Aboriginal People, Communities and Businesses in NSW.
All Muru Mittigar services support our Mission to fuel a Culturally Rich and Economically Prosperous New South Wales.
We Are
Celebrating Culture
Caring for Community
Caring for Country
Celebrating Culture
We've created a range of cultural awareness programs, activities, training and educational products and programs for workplaces, schools and interested communities available at our Culture Centre in Rouse Hill NSW.
Learn more
Caring for Community
We assist our community with financial counselling services, a no interest loan scheme (NILS) and energy account payment assistance (EAPA) from our Western Sydney Finance Hub, a safe, confidential and respectful environment.
Find out more
Caring for Country
We provide quality landscaping, arboriculture, native plant nursery and conservation management services to state and local governments, businesses and organisations in the built environment.
Explore services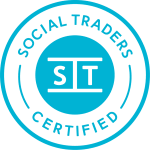 Muru Mittigar raises awareness about Indigenous services and the goal of 'closing the gap' through media, engagement, and community involvement. We enjoy educating the broader community about our land. Additionally, we collaborate with government agencies, corporations, and Indigenous sector stakeholders. As a Registered Charity and Deductible Gift Recipient, we welcome tax-deductible donations and gifts to support our mission and services.
Support out network
We can help you identify the service you need most, help you make a donation or access support. We can also assist you with general questions or provide access to our indigenous expertise
Got a question?
Acknowledgement of Aboriginal & Torres Strait People
Muru Mittigar is a proud Dharug Aboriginal Social Enterprise, providing 'real time' employment, education, and training opportunities to the Western Sydney Aboriginal & Torres Strait Community. Our offerings encompass authentic Australian Aboriginal Cultural Awareness Programs, Community Assistance and Financial Services, and high-quality Contracting and Consulting business services such as landscaping, arboriculture, native plant nursery and land conservation management services.