Celebrating Culture
Cultural Awareness Training
Providing authentic Cultural Awareness Programs.
We offer full day, half day and introductory programs which can be modified to target the requirements specific to your workplace. We give the opportunity for questions to be asked throughout the program, allowing for target questions to be answered in a professional and culturally appropriate manner.
The Cultural Awareness program is designed and delivered by Aboriginal people giving participants a brief introduction and understanding of a traditional Aboriginal lifestyle. We discuss the cultural structures during and since colonisation and the impact this has had on our people.
Our presenter will share their story and give a brief history of Aboriginal lifestyles in present times.
Focus
We focus on giving an understanding of our culture, cultural responsibilities, family structures, connections, significance of culture, Aboriginal health, cultural sensitivity, intergenerational trauma and the impact society has had on Aboriginal people.
Outcomes
Participants will develop cultural sensitivity and interpersonal relationships to assist with Aboriginal employment and retention of Aboriginal people in the workplace. We also assist with implementing cultural sensitivity policies and procedures within the workplace.
Our centre provides culture activities which up to four can be included in the Corporate Cultural Awareness Program.
Culture Talk
Guests in our Cultural Centre learn about the different language groups, lifestyle, protocols, song lines and connections using the Aboriginal Australia map.
Our centre has a range of artefacts, including the coolamon, emu caller, clap sticks, didgeridoo, spears, boomerangs and stone tools. Our culture presenters share their knowledge of how the artefacts are used, the production of these artefacts and their significance.
Bush Tucker Walk
Culture presenters take you through our centre's bush tucker garden and explain the Aboriginal uses of the plants. We share our knowledge of the many different resources found in the environment.
Bush tucker catering can be included as part of your visit (bookings essential). You can sample traditional damper, wattle-seed pikelets with native jams, or a BBQ 'bush tucker taste test', offering the finest native game meat, such as kangaroo, crocodile and emu.
Aboriginal Art Lesson
Aboriginal art is an important part of Aboriginal culture and history. We use art to tell our stories, teaching and portraying an event through creative expression.
We discuss the different painting styles from areas across Australia, and explain the differences between each. Our Aboriginal artists will then assist you with designing and painting your personal story using traditional Aboriginal symbols.
Book a program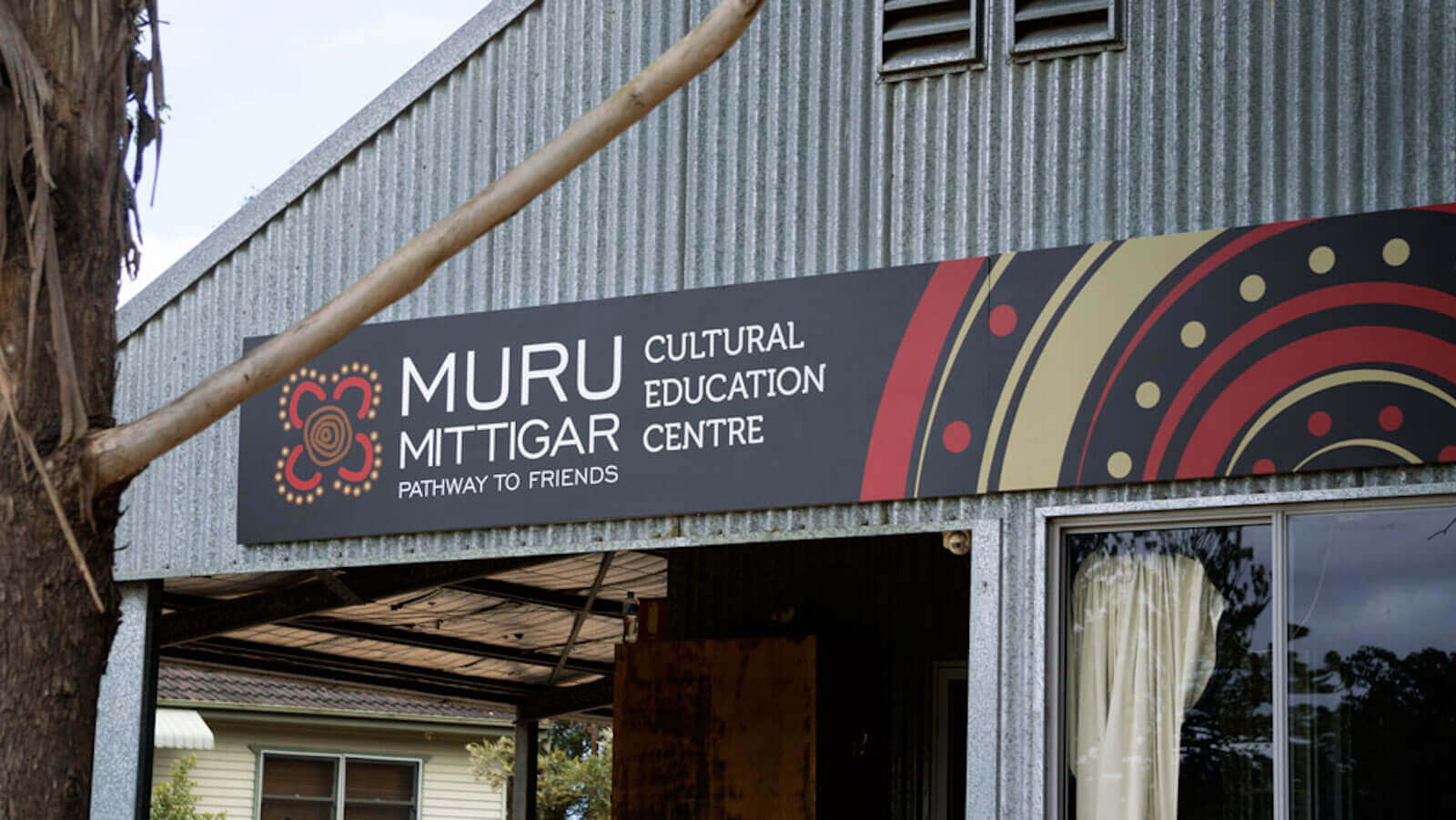 Acknowledgement of Aboriginal & Torres Strait People
Muru Mittigar is a proud Dharug Aboriginal Social Enterprise, providing 'real time' employment, education, and training opportunities to the Western Sydney Aboriginal & Torres Strait Community. Our offerings encompass authentic Australian Aboriginal Cultural Awareness Programs, Community Assistance and Financial Services, and high-quality Contracting and Consulting business services such as landscaping, arboriculture, native plant nursery and land conservation management services.